XFile – Lite Edition – XTree compatible file manager for Microsoft Windows
The Lite Edition of XFile provides limited functionality compared to the FULL version of XFile, but can still be used to perform all basic file operations.
XFile – Lite Edition
The Lite Edition of XFile is FREE of charge.
Download Now!
Coastline Software Products
We offer a range of software products that can help you solve your everyday problems at home or in your business.
Manage your files with shortcuts and single keystrokes…
XFile is a file manager for Microsoft Windows with XTree compatible commands and the same look & feel.
More Information
Download Now!
Feel Free to Contact Us!
If you have any questions regarding our products, the registration process or how to order a product please feel free to contact us by email. This way we can respond to your inquiries as quickly as possible.
Contact Us!
Lastest Posts
New technologies and social networks
New means to exercise violence, intervention guidelines
The widespread use of new technologies, the Internet boom and the recent impact of social networks have led to profound changes in the way we relate, communicate and express ourselves, especially in the group of adolescents who are the real ones. digital natives.
USE AND TENURE
Children and adolescents access the Internet and social networks every time at younger ages. Taking data from the National Institute of Statistics (2016), adolescents between 10 and 15 years old, 95% use the computer and 95% have access to the Internet. In addition, there are many boys and girls between 10 and 15 years old who have a mobile phone with internet access. In fact, at age 10, 25.4% have their own mobile phone, at 12 years 72.7%, at 13 years 86%, and at 15 years 94%. In relation to the use of social networks, boys and girls between 15 and 24 years old, more than 90% participate in Social Networks, among the most used would be Snapchat, Facebook, and Tuenti and in instant messaging, WhatsApp.
RISKS
This possession and almost generalized use of the Internet and social networks can place adolescents in situations of vulnerability and helplessness not only in virtual reality but also in real space. This is due to the fact that through digital media, lots of personal data are shared, such as images, videos, interests, opinions, preferences, etc., without taking into account that once they upload that information to the virtual space they lose control and You can place them in dangerous situations. Among the derived risks, we can highlight sextorsion, cyberbullying and grooming.
Sextortion refers to the pressure or coercion that your child suffers to send photos, videos or texts with their own erotic-sexual content and, after sending them, under the threat of spreading the contents sent to their environment and family, the victim can be forced to satisfy sexual or other behaviors. Sextorsión is considered another form of sexual exploitation.
CYBERBULLYING
It consists of harassment perpetrated by a child or group in the online environment that entails hostile, deliberate and repeated behavior directed towards another child. Cyberbullying manifests itself in the network through insults or spreading rumors; disclosure of personal or intimate information; blocking online activities or contact lists; cyber persecution; happy slapping that includes physical aggression and verbal provocation that are recorded, photographed and disseminated through technological means; morphing consisting in the manipulation of a photograph of the victim, superimposing his face on the body of another person in order to denigrate, insult or ridicule; identity theft; and, cheating through mobile telephony and the Internet. Grooming refers to the phenomenon of "cajoling" through different tricks with intentions of a sexual nature on the part of the stalker who is an adult, towards the victim who is a minor. So that an adult makes a friendship with a minor child, in order to get a sexual contact online.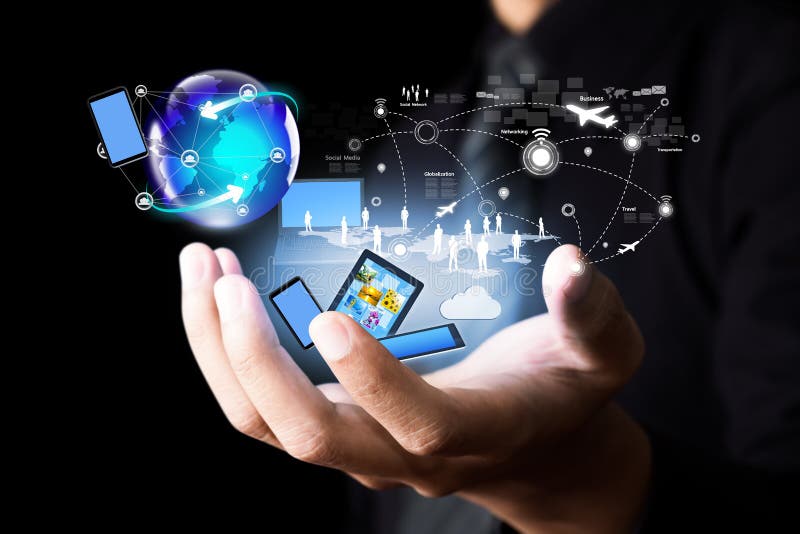 This practice can materialize with a physical encounter with the child to commit sexual abuse or aggression. In fact, this phenomenon cannot be considered as a new reality, but rather the adaptation of sexual abuse to new technological times. The cyberaders use strategies such as impersonating minors and entering virtual platforms with false profiles that they use to establish contacts, build a relationship with the victim and gain their trust.
PREVENTION GUIDELINES
As mothers and fathers, we have the responsibility to protect our children from all dangers in the real world as well as in the virtual world. There are very few parents who, when they put the new technological devices with an Internet connection in the hands of their children, are aware that they open the door to a new virtual world that can bring benefits but also risks.
Therefore, it is important to train in the proper use of new technologies to provide our children with the necessary tools to identify situations of harassment or abuse through the Internet and request help.
For their part, educators in educational centers should promote the implementation of programs focused on the responsible use of new technologies in virtual spaces and in the development of social skills.
Adolescents must learn to be assertive and empathic, to manage their emotions, to control themselves, to know how to say no and to improve their self-concept and self-esteem as protective factors against all the risks of the Network.
Create app to make psychological therapy online
With this app couples therapies are made through the mobile phone.
It seems like a science fiction film idea, but new technologies already allow "go" to psychological therapy online. Talkspace is the first app for psychological therapy with which couples can count on certified professionals to help improve their relationship. We tell you how it works.
Virtual therapies the future of psychology?
The comfortable chairs of the psychological consultations are over because now you can do therapy from the place you most want, your bed, your sofa or even the park that you like to go for a walk. Talkspace is a new app designed to change the concept of psychologist-patient contact, making it the way of communication of today: virtual communication.
The idea was born in the United States, and if it works, which seems to be what is happening, it probably ends up spreading to other countries. The mobile application has more than 1,000 certified professional therapists, who are available to the patient by chat or video conference, depending on the payment plan to which they are subscribed. Because, of course, this online psychological therapy app is not free. Individual therapies cost $ 32 a week, a much lower price than a physical consultation with a therapist.
The first thing that the app does is to make a small questionnaire to the patient to obtain an evaluation and thus be able to derive it with the most appropriate professional, which you can change at any time if it does not meet your expectations. Once you have chosen the payment plan you will start an online psychology therapy where you can chat whenever you feel like. If you want to write daily you can do it, since the therapists are committed to answering once or twice a day. Of course, you can arrange weekly or daily appointments, depending on the plan you use.
But individual therapy is not the only option in Talkspace. Couples with problems who need professional help can do therapy for $ 59 per week and those who want connections through live videos can do so for $ 99 per week.
In addition, it has specialized psychological therapies such as couples therapy, therapies focused on the LGTB community or war veterans. As the company's website states: "According to the National Association of Mental Illness (NAMI), LGBT people are almost 3 times more likely than others to experience a mental health condition, such as major depression or of generalized anxiety", due to the social stigma with which they face most of their lives.
Even if you know someone who needs a little help, you can send them a Talkspace gift card to start their own psychological therapy. Awesome, right?
It may seem strange to many still, but the truth is that virtual communication is a reality that millions of people live daily. In fact, it is no coincidence that the universe of online dating will become the most common way to find a partner in the future.
For some, an app like Talkspace can be a way to help many people with prejudices and fears towards psychologists to go to a professional therapist. And is that being able to go to a psychologist at any time of the day and anonymously for less price than usual can be a hook for many people who need help?
We only ask ourselves three things: can online therapy be as effective as traditional therapy? To what extent will therapists be able to recognize people's feelings, their frustrations, and concerns through written chat messages? We all know that people tend to lie on social networks, will we also do it in an online therapy?
We can not answer these questions, rather than reflect on them and weigh for ourselves what it is that we would really like to receive in our life, whether a traditional psychological therapy or an online one. Meanwhile, we have no choice but to wait and see how this revolutionary app works and if it ever comes to our country, we might consider trying it out. What do you think?
In addition, you may also be interested in knowing when it is convenient to go to a relationship or the best tips to negotiate as a couple without getting hurt in the discussions.
CLICK FOR MORE!